Welcome to Water Store Guelph
We are open Monday to Friday 9a.m. – 6p.m. & Saturdays 9a.m. – 5p.m.
Closed on all statutory holidays.

Reverse Osmosis Water / Distilled & Spring Water
Self-serve reverse osmosis water fill up station. Various size and styles of jugs and water dispensers available for purchase. Pre-filled distilled and spring water available in 18.9 litre jugs.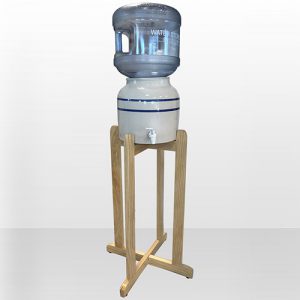 Water Softeners & Iron Filters
We supply backwashable water filters. Most common is a water softener to remove hardness for whole house water treatment. We also provide custom filters to remove iron, manganese, chlorine, tannins, and more.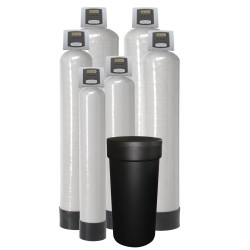 UV Light Systems
UV light is used to treat bacteria in water. If you are on well water, we encourage you to have your water tested regularly for bacteria. This service is offered at public health for free. UV light is a high intensity light that is used to treat bacteria. To work effectively the water must be free of sediment. Using a minimum of 5 micron sediment pre-filter is highly recommended.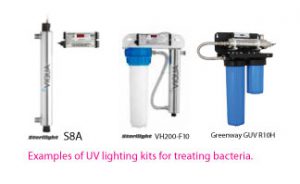 Water Filtration
Whole house or single tap filter housings and various filters for many situations. Example : sediment, chlorine, lead, manganese filters are available Even bag filters for large volume sand filtration.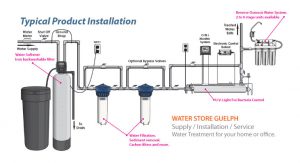 Service Calls, Maintenance & New Installations available.
Our service calls can include : Water testing of source water and compare with water after any equipment. Testing function and doing maintenance and service on water treatment equipment (softeners / iron filters / U.V. light systems / chlorine removal). Filter changing and more.
Brands & Manufacturers : Viqua / Waterite / Canature / Clack / Fleck / Pentair / Trojan Wycomar / GHP (Greenway) / Autotrol / Aquamaster